Driver For Data-Driven Change – I'm Speaking at Azure Cosmos DB Conf 2022
I am proud to announce that I will be speaking at the upcoming Azure Cosmos DB Conf 2022. Join me for this free, online virtual developer event on Learn TV.
Click the link or image to watch or set a reminder for my session "Driver for Data-Driven Change – Azure Cosmos DB Performance, Security, & Cost Optimization Done Right" when it premieres on Tuesday April 19th, 2022 at 19:00 UTC / 21:00 CEST: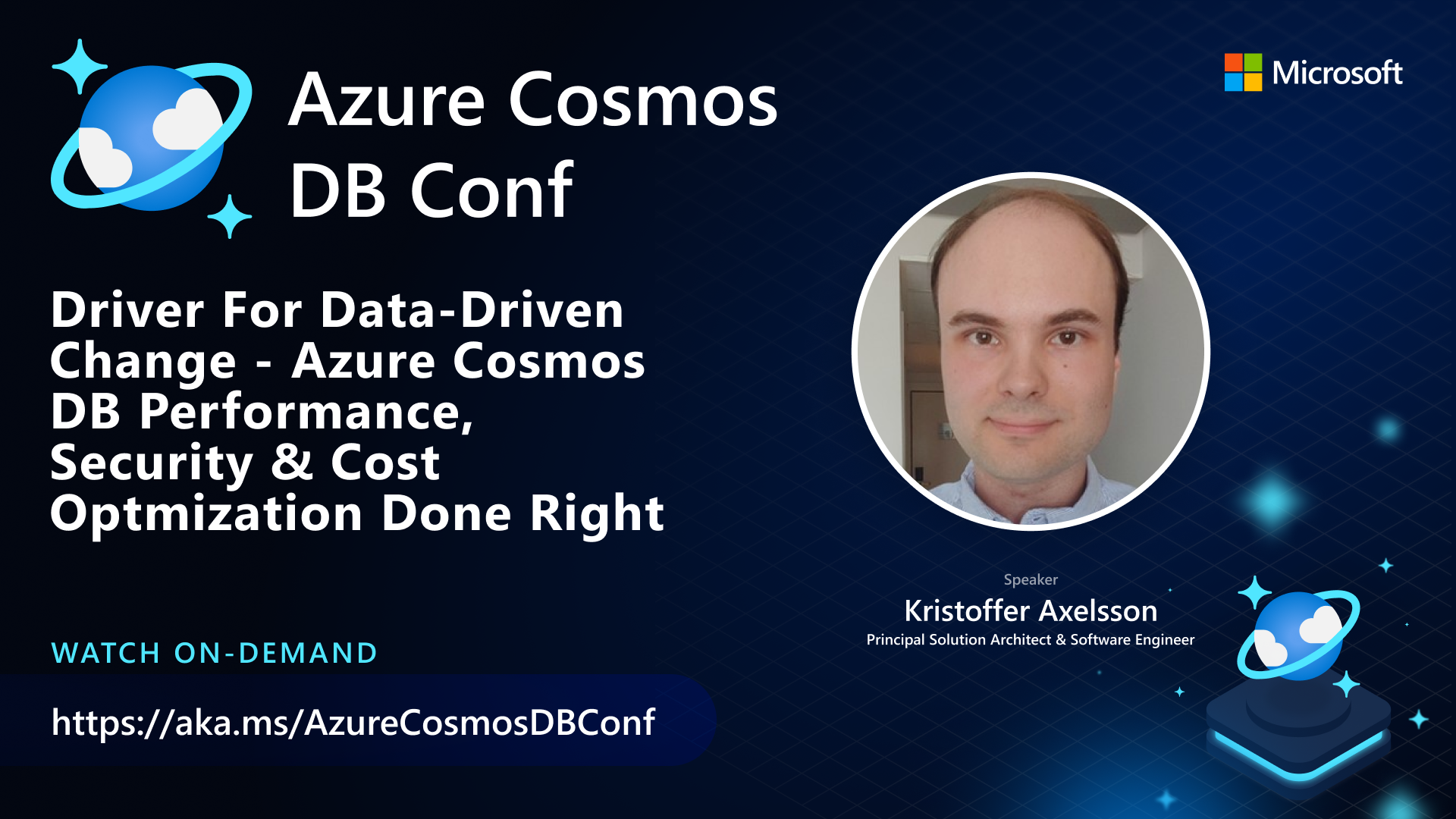 More and more data practioners and architects alike are using NoSQL databases for their data organization, management, insights and application needs, enabling them to find new relationships in data easier and faster than before. Azure Cosmos DB is a fully managed schema-agnostic NoSQL database service for app development and one of the premier cloud native offerings in Microsoft Azure cloud. In the above session at Azure Cosmos DB conf 2022, I will discuss best practices, lessons learned, performance- and cost optimization done right and how Azure Cosmos DB and its abstractions and open source APIs can help drive additional value extraction from data in secure, modern and performant cloud native architetures and enable data-driven digital change at scale.
Click the link or the image below for event RSVP and complete agenda including other fellow speakers' sessions: